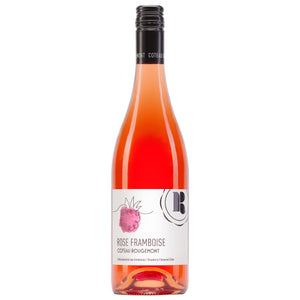 Format
750 ml
Profile
Grown on the slopes of the Rougemont mountain and offering an exceptional southern exposure, our apples have been chosen to offer the best of the region's terroir.
Oenologist's note
Our Raspberry Rose is the result of the marriage of apple and raspberry during fermentation. The aromas of apple and raspberry combine wonderfully to offer you a first-rate aperitif. On the palate the attack is fresh, with a beautiful roundness and softness.
Useful information
Winemaker
Benoit Giroussens
Varieties
McIntosh, Cortland, Empire, Spartan, Gala and Raspberries
Accord
Goes perfectly with tapas-style appetizers gold simply as an aperitif.
Service
Serve chilled between 8° and 10° C.
SAQ Code
12358173