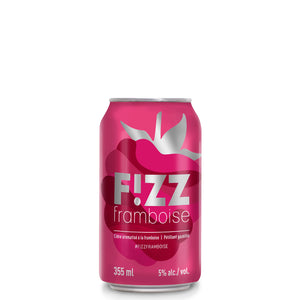 Format
4 x 355 ml

Oenologist's note
Taste the fusion of apple and raspberry flavours from our estate. The perfect balance between freshness and roundness.
Useful information
Technical data
Alcohol percentage: 5%
Residual sugar: 25g / litre
Winemaker
Théo Voisin

Pairing
Ideal companion for your small bites gold simply as an aperitif.
Service
Serve well chilled at 4°C.
Packaging
4 cans
SAQ Code
13430413