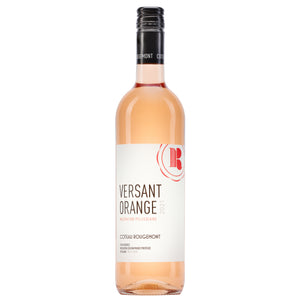 Format
750 ml
Profile
New this summer, our white maceration wine, Versant Orange, is an introduction to pellicular maceration wine.
Winemaker's note
There are notes of blood orange, acacia flower and spice. It is the result of a blend of St. Pepin, Geisenheim, La Crescent and Vidal that was fermented on its skins for a period of 14 days. Serve it chilled with your charcuterie board or with Asian dishes.
Useful information
Winemaker
Benoit Giroussens
Accord
Sublime with Asian dishes, a platter of cold meats or simply as an aperitif with some appetizers or tapas.
Service
Serve chilled between 10° and 12° C.